Home > Product > About FRP


FRP, fiberglass reinforced plastic, is a composite made from fiberglass reinforcement in a plastic (polymer) matrix.
FRP is reliable and strong. Stainless Steel will last, at the most, five years in warm salt water. FRP, in that same environment, will perform for decades without significant loss of strength, at a fraction of the cost.
① superior strength but light weighted ② Corrosion resistant ③ nonconductive
④ Superb heat resistance ⑤ capable of easily forming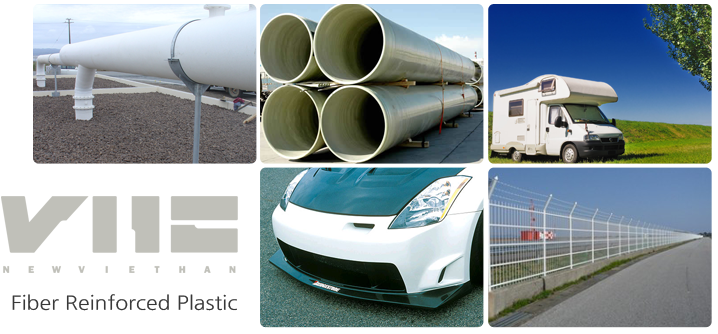 | Area | Products |
| --- | --- |
| Plant | Pipe, Duct, Tank |
| House | Bathtub, Water Tank, Window Profile, Modular House |
| Transportation | Car Bumper, Boat, Airplane |
| Construction | Bridge, FRP Rebar, Airport Fence |
| ETC | Manhole, Waste Bin, |